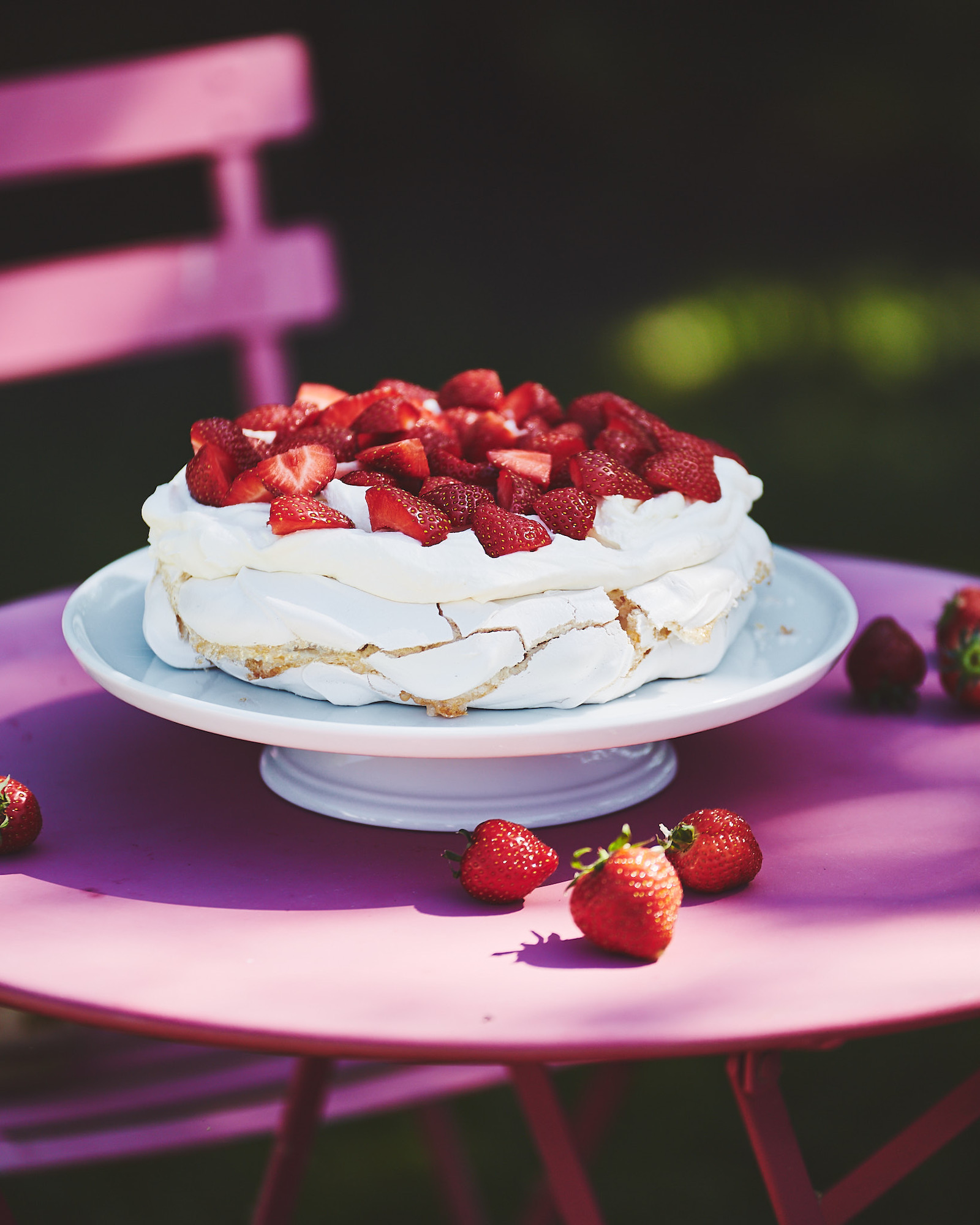 Make the most of local seasonal strawberries by making this delicious Strawberry Pavlova recipe.
Ingredients
4 large egg whites at room temperature
250g caster sugar
2 teaspoons cornflour
1 tsp white wine vinegar
1 tsp vanilla extract
Small pinch salt
To Fill:
350 ml double cream, whipped with 1 dessertspoon of icing sugar
Seasonal fruit, strawberries, raspberries or blueberries in summer, mango, passion fruit or poached pears in winter
Method
Preheat oven to 160C / 140C fan
Line a tray with baking paper and draw a 20-23cm circle on the paper.
Using a food mixer (make sure it is spotlessly clean and dry) or a hand-held whisk, whisk the egg whites with a pinch of salt until stiff peaks. But don't over whisk.
Then whisk in the sugar one third at a time and beat until the meringue is stiff and shiny. This can take at least 5 minutes.
Sift in the cornflour, add the vinegar and vanilla and fold all in gently.
Spoon onto the tray and spread into a circle. Keep the mix high, it will spread a lot.
Place in the oven and immediately reduce the temperature to 140C / 120C fan
Cook for 1 ¼ – 1 ½ hours.
Turn the oven off and leave to cool in the oven. It should lift easily off the paper when cooked.
When cold, transfer to a plate and top with the cream and fruit.
Notes
Unfilled Pavlova will keep well for a few days in an airtight container.
Note – 1 egg white is equivalent to 1 fluid oz